If you're lucky enough to have a BlackBerry device running OS 4.5, BlackBerry Internet Service is now enabled for Rogers and should also be ready for most – if not all other North American carriers.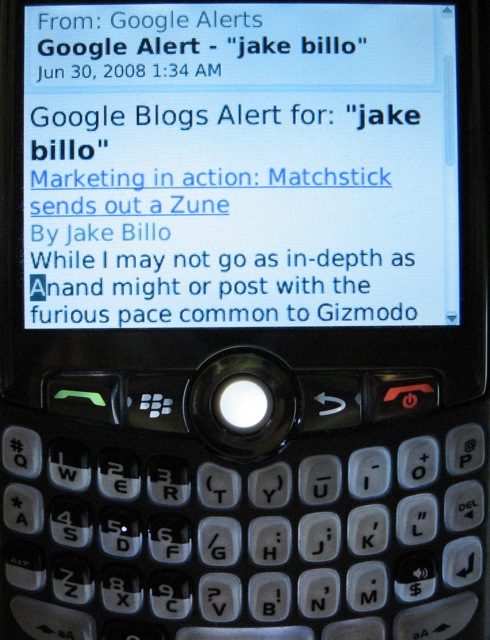 4.5 OSes are officially available for most recent GSM/EDGE devices. I'd recommend staying away from beta releases, as they contain debugging utilities and aren't as stable as carrier-certified versions.
To find out if your device has an official upgrade available, look at the stickied threads for your device at BlackBerry Forums. These forums include the 81xx, the 83xx and the 88xx.
If you don't have OS 4.5, you can still add Hotmail, Windows Live and AOL accounts for push email through your carrier's BIS site.
Here's how to activate HTML email for devices running OS 4.5:
1. Sign into your carrier's BIS site:
2. From the site, click Service Books / Send Service Books.
3. When your device receives the service books, go into Messages / BlackBerry menu / Options and choose Email Settings. For each account, change "Enable HTML Email" to Yes.