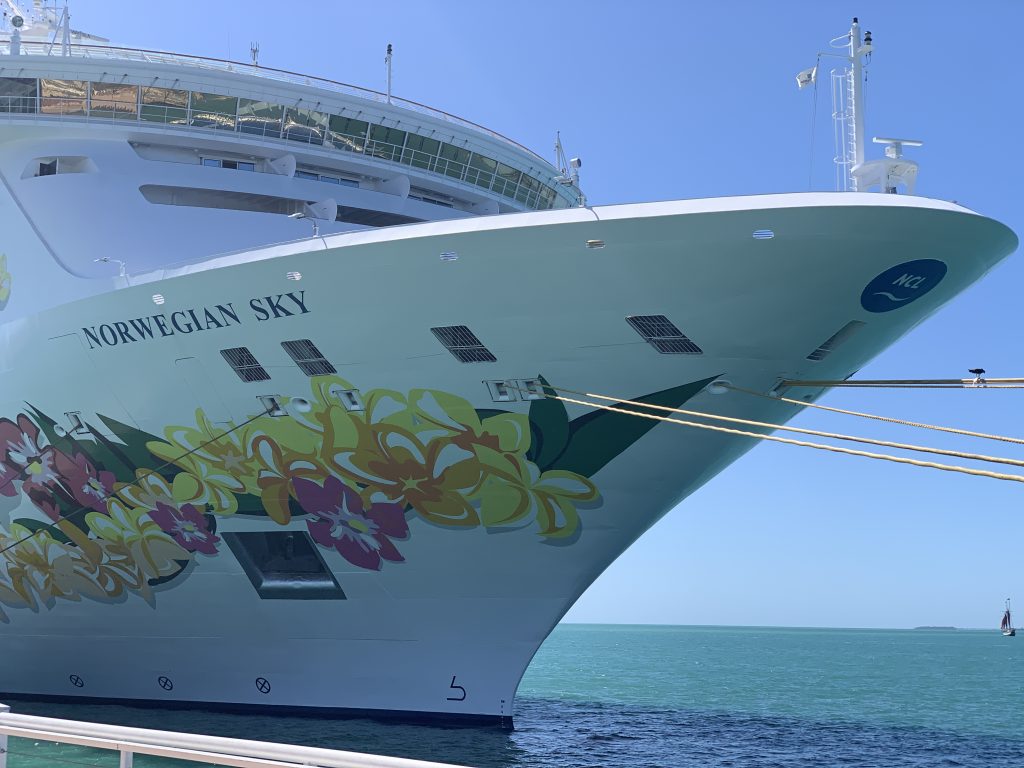 Two cruises in less than sixty days? Not entirely unusual for us, but this experience on the Norwegian Sky was a departure from usual in numerous, positive ways.
After being subjected to constant tales of delightful experiences aboard a NCL ship, our good friends Jon and Steph expressed interest in taking a break from winter weather. (I highly suggest you also read Steph's first-timer review over on CruiseCritic, as well as peruse her copious collection of dailies and dining menus.)
We eventually settled on a 5-day February 2019 voyage that met both timing and budget requirements, and surrounded it by two days in Miami – one day before and one after the cruise.
Sky also offered a unique opportunity to compare our recent experiences with the newfangled, race-track-equipped Bliss. The Sky is one of Norwegian's oldest ships in service – possibly the oldest depending on how you calculate Spirit's age. Fortunately for us, our sailing was the second to happen after a dry dock from January 22 to February 7, which meant that a good portion of the ship would be newly refurbished and ready for us to enjoy.
The age and smaller size of the ship did not diminish our enjoyment, and we had a number of "Vacation Hero" experiences where staff and crew went above and beyond to make things stress-free and provide excellent service. It's a tough decision as to whether this takes the title for "best cruise" for me, since other NCL cruises we've taken have their unique high points. If you're debating Sky, though, assume that any review prior to February 2019 is prior to refurbishment, and give this ship a fair chance. My only regret is that we didn't have a longer cruise.
Continue reading