Want to market a product to the average douchebag? First, pick a brand that gives him exclusivity – something purportedly elite but still found at the grocery store. Products like Axe, or services such as oxygen bars cater to segments of society like the "bro" in a wonderful way. If you can sell air through a tube or the idea of two chicks getting up in your grill over musky porpoise-hork cologne, I'm all for it.
One of the concepts along the same line I've never really considered is novelty bottled water. Both Kayla and I agree that the best possible type of water is freezing cold, straight out of a garden hose.
Sure, some people don't want to drink tap water directly. Some cities chlorinate the crap out of it, and I've lived in two places with piping that dispensed more rust than anything drinkable. A Brita filter always seemed to resolve the taste. I've never seen the need for anything more than that. Bottled water is a nice option for camping, but my brand of choice is whatever's on sale that week.
Along these lines, Kayla suggested an experiment this evening. She'd recently heard about Voss water from "some douchebag in a movie." In complete contradiction with this remark, she then purchased a $2.50 bottle of Voss at Zehrs for some god-forsaken reason. Likely because it had a pretty bottle or something.
The point ended up being: could we tell the expensive water from the tap or Brita-filtered stuff, and did it subjectively taste better?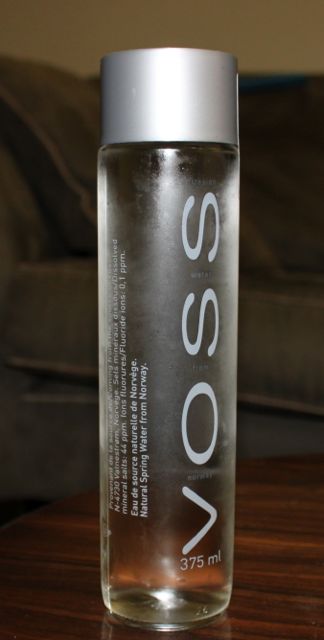 Here were the conditions:
We would try three kinds of water – tap, Brita and Voss – and try to guess which was which.
All water was served at the same temperature out of the same type of glass.
Each glass was labelled on the bottom using masking tape. The glasses were then three-card-Monty'd by the opposite participant while our back was turned.
Drink the water, guess the type. When all three guesses were in, turn over the cups and check what was in each.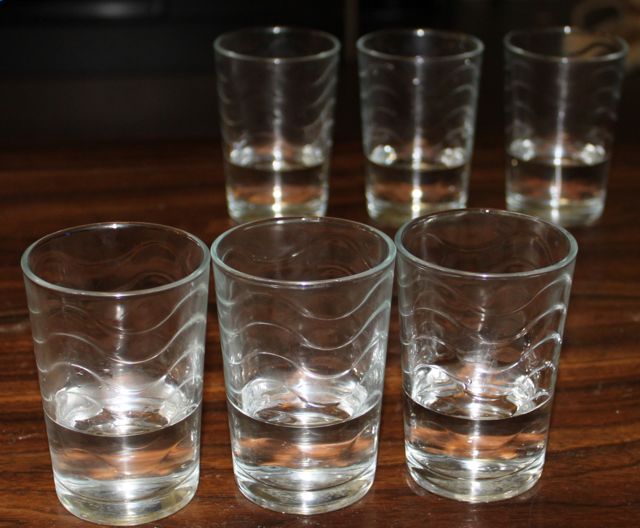 The Results
Pretty anti-climactic, really. Whether it was just luck, both Kayla and I were easily able to guess the correct type of water in all three of our glasses within the first sip or two.
Tasting Notes
Oh, hell, you probably don't want to read any of these. Voss was kind of flat, Brita was kind of mineral-y, and the tap water was kind of flavourful.
Conclusion
The cats tried all the choices and were more impressed that they could get their paws all the way to the bottom of the glasses, nearly knocking several of them off the table. I had some Growers 1927 Dry Premium Cider and enjoyed that much more than the water, and I'd much rather conduct a cider-tasting experiment next time. Kayla gave up interest in the experiment halfway through and turned to her 3DS and Zelda for entertainment.